Navigating Self-Exclusion for Gamblers in New Jersey
While New Jersey casino gambling is entertaining, online or offline, some gamers overdo it and end up addicted. Compulsive wagering is a real problem, which is why the NJ gambling self exclusion program set up by the state government has been helpful. This responsible gambling program helps gamblers who want to restrict their gambling activities with all the restrictive tools they need.
New Jersey Self-Exclusion Program
The restrictive gambling program was introduced in 2021 to help compulsive gamblers stop addictive wagering in local Atlantic City Casino sites. Currently, the service now includes programs that restrict internet gaming.
Here is the self exclusion list and how far each restricts your gambling involvement:
Option 1 (in-person): Restrict wagering in Atlantic City(AC) local casinos, plus all internet gaming activities. Ban duration is 1 year, 5 years, or a lifetime.
Option 2 (in-person): Full internet/online wagering restrictions. Ban duration is 1 year, 5 years, or a lifetime.
Option 3 (online): Full internet/online wagering restrictions. Ban duration is 1 year, 5 years.
Option 4 (online): Full internet/online wagering restrictions with sign-up through an online player account. The ban duration is 1 year or 5 years.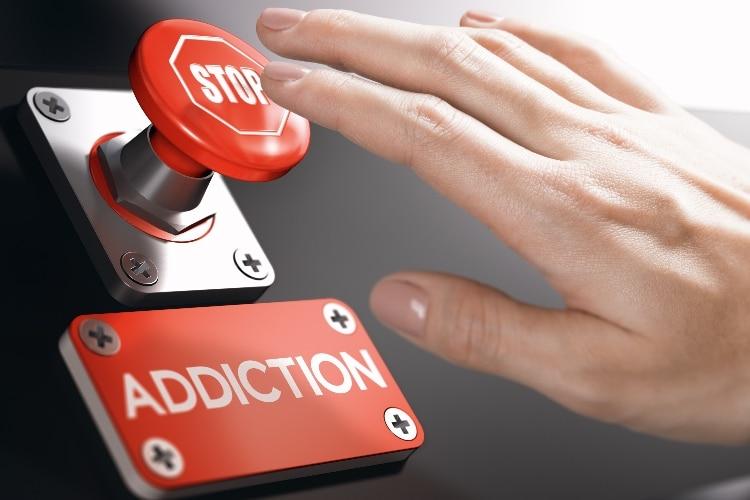 Process of Self-Exclusion in New Jersey
Here are the steps to process and kick off the self-exclusion gambling program based on N.J. laws:
Choose the Self-Exclusion Program
Choose one of the four options in the NJ selfexclusion list.
Decide Whether to Apply Online or Offline
You must decide whether you want a physical or online process.
Physical: To apply, visit the New Jersey Racing Commission or New Jersey Division of Gaming Enforcement at one of the locations below. All required information to kick off your program will be communicated to you at these locations.
Meadowlands Racetrack
50 Route 120
East Rutherford, NJ 07073
(201) 460-4065
Monmouth Park
175 Oceanport Ave.
Oceanport, NJ 07757
(732) 222-7700
Freehold Raceway
Route 9 & Business Route 33
Freehold, N.J 07728
(732) 462-9495
New Jersey Racing Commission
140 E. Front Street
Trenton, N.J 08625
(609) 292-0613
Online: See the steps to set up your chosen self-exclusion program for online casino gaming and other related activities.
Tap the self exclusion registration link.
The next page will present your program terms of service you must agree to. Read these conditions properly, as they authorize the Government and the bank to seize your winnings if you are caught playing in any casino with other aliases. Also, your private information may be shared across all wagering sites in N.J.
Submit Your Personal Details, including your date of birth, Social Security Card, home address, and email. Select how long you want the program to run.
Authorize New Jersey Government with the right to instruct your bank from approving any financial request for wagering purposes.
Choose your program.
Wait for the program operators to verify your details and send a congratulatory message of admission.
Duration of Self-Exclusion
Three minimum duration windows exist for New Jersey casino programs for gambling exclusion:
One Year.
5 Years.
Lifetime.
Each program will specify its max time window on the website.
Ending Self-Exclusion
Knowing how to get off selfexclusion list NJ is essential, as the Government will not automatically log you out even after completing your ban window. Experts in their reviews recommend you use the remove self-exclusion NJ link to kick off the process, and your request will be granted in five days. However, note that you must fully complete your selected exclusion window ban to be considered for removal.
Consequences of Attempting to Gamble During Self-Exclusion
The self-exclusion program authorizes the Government and bank to restrict all online and physical gaming activities within or beyond AC, depending on your program choice. However, if you break your sportsbook or casino exclusions using false aliases, you will be found out. When this happens, the Government can seize all gambling winnings and benefits earned from your player balance or bank account.
Both institutions possess seizure rights due to the terms and conditions of the programs.
FAQ for Self-Exclusion for Gamblers in New Jersey
Can I Submit My Self-Exclusion Application by Mail?
You may apply online via the self exclusion NJ registration link or visit a physical office location. There is no need to apply by mail.
Can I Add Someone Else to The Self-Exclusion List On Their Behalf?
The self-exclusion activity is a self-conscious and deliberate decision that a third-party entity cannot process for another. Hence you cannot be admitted to the state casino restrictive program on behalf of someone else.
What Will Happen If I Attempt to Gamble While On the Self-Exclusion List in New Jersey?
If you are found to break the obligation of your selected program, the state government has the right to seize all winnings. They may also make appropriate financial deductions equivalent to any benefits you enjoy from gaming platforms.
Can My Self-Exclusion Apply to Casinos in Other States as Well?
Signing up for the self exclusion option 1 to option 3 will see you lose access to all online gambling activities within and beyond A.C. However, none of the self-exclusion options prohibits you from playing at land-based locations outside the state.
How Can I Remove Myself from the Self-Exclusion List After the Exclusion Period Has Ended?
You need to submit an online request to process and complete the NJ self exclusion removal action successfully. If you registered physically at an office, head to the same location to request the casino and gambling ban cancellation.
Are There Other Options or Resources Available for Problem Gamblers In New Jersey Besides Self-Exclusion?
All gaming sites in the country must set up a bankroll management feature and Responsible Gambling links so compulsive gamers can get the help they need. These features are less restrictive than self-exclusion and recommended if you trust yourself enough to stick to their restrictions.