Troubleshooting Fanduel Issues in New Jersey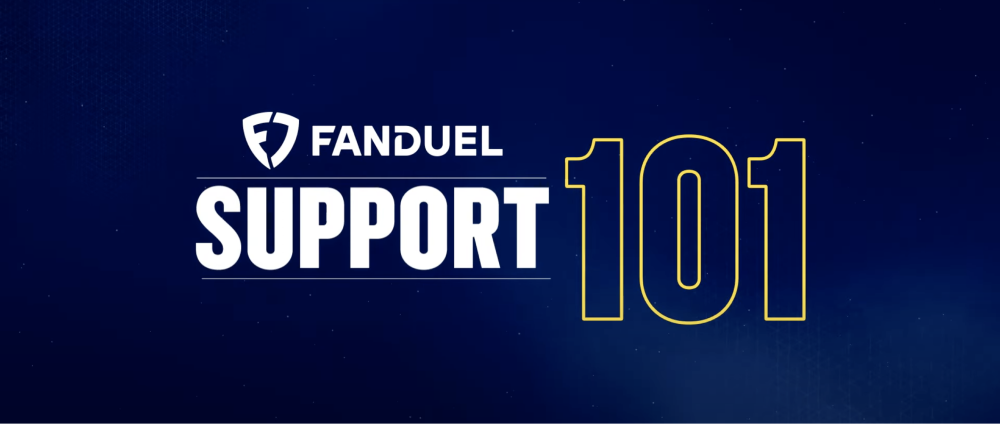 Fanduel is among the leading sports betting sites in Jersey. Despite being a stable and reliable service, the website does encounter issues from time to time. This makes users understandably frustrated, especially when crafting a parlay. Fortunately, the most common issues with your Fanduel account can be fixed easily. Our guide considers all the usual hiccups and helps you bypass them.
Pinpointing Common FanDuel Issues
To fix an issue with the account, it is important to note why you're facing it. These are some common scenarios.
Why isn't FanDuel working in New Jersey?
You are not able to place a bet for multiple reasons. These steps help you troubleshoot the app:
Check if the server is up and running. A website like DownDetector is an effective method to determine if others are experiencing similar issues. If this is true, it'll most likely resolve in no time.
Confirm that your internet connection is stable and working. You could do so by opening other sites. In case of no connection, simply restart your router.
Make sure your FanDuel sportsbook app is updated.
Some older devices do not support the gambling platform's app. Check the minimum requirements and assess if your device is compatible.
Mobile applications get corrupted on occasion and stop working. A quick reinstall often helps resolve this problem.
Is FanDuel's site or app currently down?
The servers of gaming sites may get bogged down by millions of active users and run into problems. To check if your account isn't working due to the site being down, here's what might help:
Open the company's X or other social media accounts and check for any announcements regarding server crashes.
Try opening the page from another browser or device. If it doesn't work, the service is probably down and should normalize in some time.
Why am I unable to log into my FanDuel account?
Having your Fanduel account locked could cause panic and frustration. But it doesn't mean your account is actually locked. Do the following to get it working:
Make sure you're entering the correct credentials. It never hurts to double-check.
It is possible that you've forgotten the password. Use the Reset Password option, follow the instructions, and use your new password to gain access.
Close the application and wipe its cache. Uninstall it and reinstall the latest version of the app.
Ask the support staff if your account is suspended.
How to address FanDuel's location verification problems?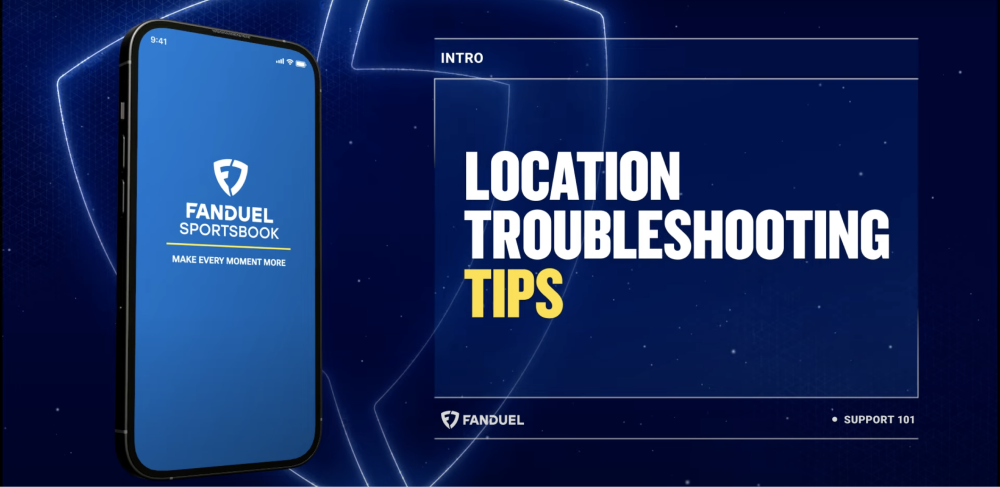 To bet with Fanduel, you should be in a region where sports gambling is legal. New Jersey made sports betting legal years ago, so any geolocation issues in NJ likely stem from other reasons. The main thing to check is whether location services are turned on. Head to Settings and confirm that the Fanduel app can access the device's GPS. Restarting or reinstalling the app also fixes the issue at times.
Many gamblers wonder, how do I bypass location restrictions on Fanduel? They use VPNs for this purpose, which interfere with the geolocation technology of the platform. If you're in NJ, you don't need a VPN to spoof the app, so be sure it is deactivated.
Navigating Through FanDuel Sportsbook Hurdles
When something doesn't work, we might think we're cursed with technology. However, there's usually a rational reason behind our troubles. Here are some everyday problems you might face when accessing the site.
Checking Your Balance: Why can't I place a bet on FanDuel sportsbook?
If you find the FanDuel bet button greyed out, insufficient funds may be the cause. Check your balance by heading to your account. In case of low funds, add a deposit using your preferred banking method. The bet button will start working again when the money enters your Fanduel sportsbook account.
Confirming Your Location: Accessing FanDuel Sportsbook in New Jersey
Occasionally, it's impossible to access your account without an apparent reason. Many users can't make it past the login screen. Oftentimes, this is because they're not geolocated within New Jersey. If you're in NJ, be sure your device has working location detection. Also, avoid using a VPN while using the Fanduel sportsbook.
Resolving FanDuel Login and Account Restrictions: Your account has been restricted. Please contact customer support FanDuel
Seeing this dreaded message will surely set off alarm bells in anyone's mind. There can be various reasons for an account to get restricted. Sometimes, online sportsbooks do this to successful bettors on a winning streak. Abusing a bonus or promotion could lead to restrictions, too. Additionally, if the site detects that your account was accessed by someone else, it could get temporarily locked.
Why is FanDuel not letting me do a parlay?
At times, gamblers find a Fanduel parlay not working. Mostly, it stems from the site considering bets correlated to each other. This becomes an issue because sportsbooks want to make money. That's why they like bets within a parlay to be unrelated, reducing the chance for bettors to win.
FanDuel Parlay Challenges: Why some bets might be locked or greyed out
The FanDuel sportsbook offers Same Game parlays – a headlining feature of the app. However, users occasionally discover certain bets locked. This is among NJ's most common parlay issues and gets annoying. As explained above, part of the reason is to restrict giving players too big of an edge by combining related wagers. In other scenarios, signing out of the app and back in could fix common parlay issues.
Diving into FanDuel Casino Troubles
Let's analyze other problems users could encounter and what's to be done about them.
Immediate Steps when FanDuel Casino unexpectedly logs you out
There's nothing worse than being involved in a game and getting logged out suddenly. Fixing the issue requires some simple steps:
Step 1

Check that you're connected to the internet. Restart the router to establish a stable connection.

Step 2

You will have been logged in for a significant time, so the site logged you out.

Step 3

Sometimes, clearing the app's cache is enough to remedy logout issues.
What to do when FanDuel Casino isn't operational?
Troubleshooting why the FanDuel sportsbook and casino aren't operational may be done as follows:
Check if the server is working smoothly. The company's social media channels are the perfect source for this information.
The app will have been updated, but your device runs the older version. Check if that's the case and update. This is especially true if you get the Fanduel Sportsbook error code 414.
Be sure that you've granted geolocation permissions to the app.
Finding Solutions for Casino App Instabilities
Even the most stable applications sometimes crash, and FanDuel is no different. The most common solution to this is reinstalling the software. Alternatively, try clearing the app cache and data. In case of further crashes, contact customer support and ask what you should do.
Bypassing Location Restrictions on FanDuel
People residing in states where the app doesn't operate may wish to try it out. Let's see how location restrictions can be bypassed to bet on sports.
How do I successfully bypass location restrictions on FanDuel?
A reliable Virtual Private Network, or VPN, is the only way. This software virtually changes your location, making previously blocked sites accessible. Not all VPNs work with sportsbooks because the laws related to gambling are very strict, and companies invest a lot to stop illegal betting. But with the right software, you may gain access from an unsupported region.
Potential risks of overriding location verifications on FanDuel
The biggest threat of using a VPN to access gambling sites is that your account may get permanently suspended. A less problematic outcome could be geolocation issues since each state regulates sports betting. You may also not discover certain promotions and bonuses designed for specific regions.
Quick Remedies for Typical FanDuel Errors
Solving app-related issues could be surprisingly easy with simple remedies. Here's how to tackle common errors within the platform.
Reinstalling the App: A Remedy for Persistent Issues
It's truly like "turning it off and on again." Often, something goes wrong with the app's settings of installation files. Such issues aren't always apparent, so uninstalling the software and reinstalling it fresh solves things. Be sure to back up your data and progress so everything is still there when logging back in.
Utilizing FanDuel's Mobile Site as an Alternative Route
If the application keeps crashing or freezing, you may want to access the platform via the mobile site. Many sportsbooks allow players to bet just as easily on their mobile sites. These are accessible through any mobile browser and offer a great avenue to bypass persistent problems with the dedicated app.
Deciphering FanDuel Error Terms and Their Implications
Knowing what common error terms stand for leads to quicker solutions. Here's a short list of what you may come across:
Geolocation Error: Your location cannot be pinpointed by the software. This is essential for gambling legally and should be rectified by enabling location detection.
Account Restricted: Your account's been locked or suspended due to a possible breach of T&Cs or location issues.
Error 414: Your app must be updated to the latest version and agree to the latest terms and conditions.
Session Timeout: You've been inactive for some time and must log in again.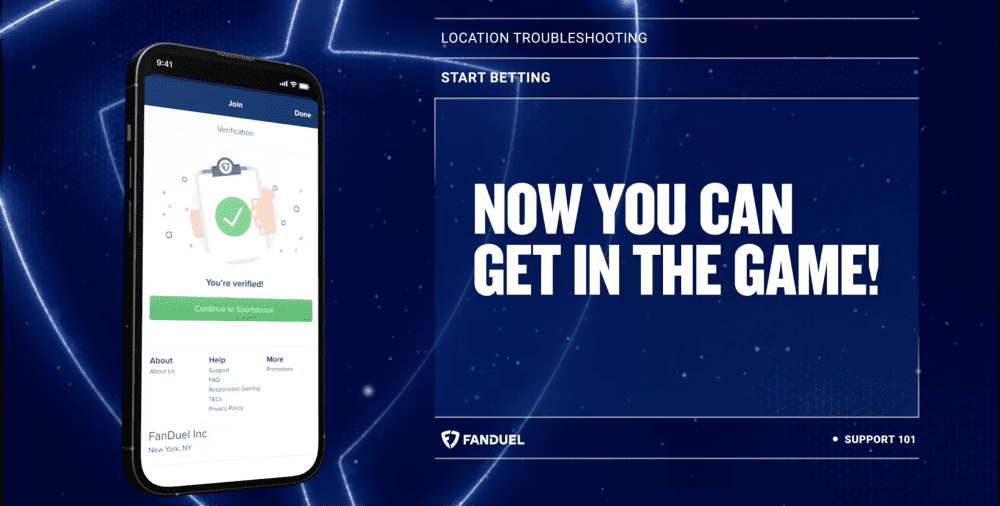 FAQs: Resolving Your FanDuel Queries
Is there a way to ensure my FanDuel account doesn't get locked?
Learning how to make sure that your FanDuel account doesn't get locked isn't difficult. If you follow all the regulations, gamble in a legal region, and don't try to cheat the system, your profile should be fine.
Why is every bet on FanDuel locked?
One possible reason for this is a lack of funds in your wallet. Before trying more remedies, head to the account and check how much money you have left.
Why is FanDuel adding funds not working?
Some banks in the USA don't allow deposits to the platform and restrict adding funds. Check the payment methods available to you and select an alternative.
How can I reach out to FanDuel customer support for detailed assistance?
The site offers a 24/7 live chat option to get your queries answered instantly. Alternatively, you have an opportunity to reach out via social media, email, or leave a voicemail to get a callback.