Horse Betting in New Jersey
Horse race betting is popular in New Jersey due to the wide range of options available, from online horse racing betting like 4njbets to various race tracks like Meadowlands across the state. The activity also has its benefits, such as an opportunity to win big despite wagering little. Find out how to get in on the action and experience the thrill of the race in this comprehensive guide.rn
Approved by
Division of Gaming Enforcement
Best NJ Online Horse Racing Betting Sites
There are multiple New Jersey horse racing betting casinos. Finding the ideal NJ site for your bets can therefore be quite challenging. However, there's no cause for alarm, as we've identified the top three locations below.
BetMGM Race & Sports Book
BetMGM is an online horse betting NJ site in Atlantic City. It features 100 seats equipped with individual flat-screen monitors, self-serve kiosks to place bets, and ten betting windows. Note that this bookie is the only place in Atlantic City to place horse racing bets.
TVG by Fanduel
TVG by Fanduel is famous among New Jersey online horse race enthusiasts due to its betting range which covers races in NJ and the outside world. Payment setup is swift and seamless, and available options include Visa, MasterCard (ACH/eCheck), gift cards, and PayPal.
4NJBets by Betfair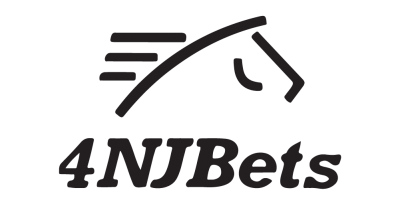 Betfair's 4NJBets allows wagers on a wide scope of NJ horse racing events running over 150 tracks. Throw in the live streaming and race replay features, and it's much easier to keep up with the action at 4NJBets. Deposit methods on offer at 4NJBets are PayPal, TVG BetCash, Discover, MasterCard, and PayNearMe.
Current NJ Horse Betting Promotions
When picking an online horse wagering site in NJ, there are three common bonus types to watch. These are the welcome bonus, loyalty program, and special horse-specific promo. Let's check out how the casinos we've shortlisted fare in these regards.
| Casino | Welcome Bonus | Loyalty Program | Special Horse Racing Promotions |
| --- | --- | --- | --- |
| BetMGM | 100% deposit match up to $1,000 | M life Rewards | Up to $1,000 cashback |
| TVG by Fanduel | Deposit Match up to $250 | TVG Rewards | $5 Win Bet Insurance |
| 4NJBets by Betfair | Up to $200 risk-free bet | 4NJBets Betfair Points | $10 cashback |
Overview of the Latest Horse Racing Promotional Offers
Top racebooks in NJ provide clients with time-sensitive promos from time to time. By optimizing these packages, you can minimize losses, maximize wins, and have more fun. Check out these latest offers below!
BetMGM $1,000 Cashback
Cashback up to $1,000 when your first bet cuts.
Are used for other sports betting events apart from horse racing.
Available to new players only.
TVG by Fanduel $5 Win Bet Insurance
Free $5 when your horse comes second or third.
Eligible races are Sunland Park, Oaklawn Park, Fair Grounds, and Gulfstream Park.
Not available on races with less than 6 interests.
4NJBets by Betfair $10 Cashback
$10 return when your horse finishes second or third.
Eligible races are Oaklawn Park and Fair Grounds.
Wager must be made 1-2 days before actual races.
How to Claim Horse Racing Betting Bonuses
Every NJ site, whether 4NJBets or FanDuel, has its unique method of operations, so there's no single approach to claiming bonuses across NJ horse race wagering sites. However, from experience, we've figured out a universal template that'll get you at least half of the way. Follow these instructions:
Step 1

Become a member at the site. This will require you to complete a few fields and verify your identity.

Step 2

Depending on the offer, you may have to deposit first. If so, select a payment method and add a qualifying amount.

Step 3

Place your bet and wait for the bonus to appear in your balance.
Alternatively, you may have to use a NJ promo code. It depends on where you're playing.
What New Jersey Racetracks Offer Fixed Odds?
Only Monmouth Park currently provides fixed odds on horse racing events in New Jersey. Therefore, the facility has quickly become the state's most popular option among fixed-odd enthusiasts. You have multiple betting options to explore from the comfort of your home if you so wish. Simply visit the official NJ website and start.
New Jersey Racetracks
Monmouth Park may be the only place to gamble on fixed horse racing odds, but that doesn't take away from the entertainment value of the NJ horse-racing sector. We've provided an overview of the top three race tracks to start having fun in the state.
Freehold Raceway
Freeway NJ allows live betting from August to December and simulcasting all year. Sports betting is also available. The track is located on Park Ave, Freehold Borough, and is owned by Macerich®. If you have any queries, call (732) 462-3800 or fax 732-462-3634.
Meadowlands Racetrack
While live horse racing is available from May to September only, Meadowlands' simulcasting and on-site sportsbook will keep you occupied throughout the year. Meadowlands belongs to Jeff Gural and is in East Rutherford. Get more information via (201) 843-2446.
Monmouth Park
Customers here place wagers on sports and simulcast horse events at all times, though nothing beats the excitement of live betting from May to September. Monmouth is owned by the New Jersey Sports and Exposition Authority and is in Oceanport. Call (732) 222-5100 for information on odds or anything.
Licensed Off-track Wagering Facilities in New Jersey
New Jersey is also home to off-track wagering facilities (OTWs). These are typically bars and restaurants with a special arena for customers to bet on simulcast and live horse races across America.
We've shortlisted the top six below.
Favorites at Egg Harbor
This restaurant is in Red Harbor Township and offers a state-of-the-art simulcast area. Call 609-804-6240 for reservations.
Favorites at Hillsborough
Founded in Hillsborough, this facility offers a comfortable and relaxed atmosphere for horse race betting. Place queries via the number: 908-722-1415.
Favorites at Gloucester
This Blackwood-located bar has a large simulcast area with plenty of seating and TVs that'll ensure smooth betting. If you have any questions, call 856-441-4253.
Favorites at Toms River
Place bets on live and simulcast horse races at Favorites at Toms River, which is Toms River's foremost facility. There's a bar and restaurant, and you can reserve seats by calling (732) 240-1210.
Favorites at Woodbridge
Located in Woodbridge Township, this OTW offers a spacious and comfortable arena for live and simulcast wagers. Call (732) 512-5000 for queries.
Winners Bayonne
Winners Bayonne is based in Bayonne and remains one of NJ's most convenient off-track betting shops. Get answers to your questions when you call (201) 436-2570.
What Horse Races Can You Bet on in New Jersey?
Discover the list of sites for sports betting to invest in hourse racing in New Jersey. Each of these sites has its own unique features and rules. This means you'll have difficulty finding the most and least ideal. Fortunately, we've helped by describing the top five horse races to consider across the state.
Haskell Invitational
Haskell Invitations are the top-tier race. This is held annually in July at Monmouth Park and involves three-year-old horses competing for a million-dollar prize pool.
Meadowlands Pace
This harness race takes place in July at the Meadowlands Racetrack. It features three-year-old pacers and offers a purse of $700,000.
Hambletonian Stakes
Also organized by the Meadowlands Racetrack, this harness racing event has a million-dollar purse pursued by three-year-old trotters.
Breeders' Cup
This is a series of Grade I races at various racetracks around the country, including Monmouth Park. It features top horses across the globe and offers millions of dollars in purses.
Kentucky Derby
Although this race takes place in Kentucky. Kentucky Derby race is one of NJ's most prestigious events for horse racing fans. Bettors place wagers on the race at many of the state's licensed off-track wagering facilities and online horse racing wagering sites
Tips for Horse Racing Betting in New Jersey
A few recommendations will help you become better at placing horse race bets. They will improve your betting records, ensuring you win more than you lose. However, they have different purposes, so we've classified them appropriately.
Tips for Improving Your Horse Racing Wagering Strategy
Become a better strategist at New Jersey horse racing gambling by keeping to these suggestions:
Do your research: Before placing any wagers, research the horses, jockeys, and trainers.
Follow the odds: While longshots can win, it's generally a safer bet to go with the favorites or horses with lower odds.
Consider the track conditions: Different horses perform better on different track surfaces and weather conditions.
Tips for Maximizing Your Winnings
With a single maximized win, you can recover many previous losses. So, how do you maximize your wins?
Take advantage of promotions: Many online horse racing websites like 4NJBets and licensed off-track wagering facilities in New Jersey offer promotions and bonuses.
Shop around for the best odds: Different gambling sites and facilities may offer different odds for the same race. For example, 4NJBets and DraftKings.
Consider exotic bets: While win/place/show bets are the most common types of horse bets, exotic wagers like trifectas and superfectas offer the potential for larger payouts.
Types of Horse Racing Bets
The types of bets you place at horse racing have a say on your winning potential and frequency. Some are more likely to win, while others have larger prize pots. See the most common below:
Trifecta: A bet on the first, second, and third place horses in the correct order.
Win: A bet on a horse to win the race.
Place: A bet on a horse to finish in first or second place.
Exacta: A bet on the first and second-place horses in the correct order.
Show: A bet on a horse to finish in first, second, or third place.
Getting Started with Online Horse Racing Betting in New Jersey
Online horse racing gambling has gained popularity for many reasons. A prominent one is the ease and convenience which it offers. With a good horse racing wagering site, watch live-action races from home, enjoy promotional offers, and deposit or withdraw cash seamlessly. There's no reason not to try out this type of horse gambling, so let's see how to begin.
Steps for Creating an Account at an NJ Horse-racing Site
Become a member at any NJ horse-racing betting site through these steps:
Step 1

Visit the website and look for the "REGISTER" button.

Step 2

Fill in genuine information in the specified boxes. Typically, these are: Name, Address, Email address, Username and password, Age and gender, Last four digits of the SSN.

Step 3

If you enter all details correctly, your online wagering account will be generated, and you can start gambling there.
Depositing and Withdrawing Funds from Your Horse Racing Betting Account
Making deposits and withdrawals is easy at a horse racing wagering site with numerous options. Just head to the cashier section and follow the following guidelines. The table below contains critical details about NJ horse sites' most common payment options.
| Method | Deposit Fee | Withdrawal Fee | Min. Deposit | Min. Withdrawal | Withdrawal Timeframe |
| --- | --- | --- | --- | --- | --- |
| Credit/debit Card | — | 15 – 20% per annum | $10 | $20 | 5 official days |
| Bank Transfer | — | — | $30 | $50 | 7 business days |
| PayPal | — | — | $10 | $10 | 48 hours max |
| Skrill | — | — | $10 | $10 | 48 hours max |
| PayNearMe | $3.99 | — | $10 | — | N/a |
New Jersey Horse Betting Law and Regulations
In NJ, horse racing betting is legal and regulated by the New Jersey Racing Commission. The commission oversees all horse racing gambling in the state and enforces the rules and regulations governing horse racing betting.
The state allows both on-track and off-track wagering on horse racing and online horse racing betting through licensed operators.
Horse Racing Betting Restrictions in New Jersey
While horse racing betting is legal in NJ, there are a few restrictions to note:
You must be above 18.
You can't wager on college horse races.
You must bet at a licensed operator.
You can't wager on races with less than five active horses.
You can't bet on races outside the state, except if they're part of a multi-jurisdictional wagering pool.
FAQ About Horse Racing Betting in New Jersey
Is horse racing betting legal in New Jersey?
Yes, horse racing betting is legal in New Jersey.
What types of horse racing bets can I make in New Jersey?
The most common types of horse-racing bets that you can place in New Jersey win, place, show, exacta, trifecta, and superfecta wagers.
Are any promotions or bonuses available for horse racing betting in New Jersey?
Yes, many horse racing betting spots in New Jersey offer promotions and bonuses to their customers. These may include sign-up bonuses, free wagers, and other special offers.
How do I deposit and withdraw funds for horse racing betting in New Jersey?
Deposit funds into your horse racing betting account using credit/debit cards, bank transfers, and e-wallets. Withdrawals will take a few days, depending on the method you choose.
What should I do if I have a problem with a horse racing betting site in New Jersey?
Firstly, contact the site's customer support team to try to resolve the issue. File a complaint with the NJ Racing Commission if you are still unsatisfied.