Lightning Link Slot: Review & Demo
Slot data
Volatility
Medium Volatility
What is Lightning Link Slot?
Unleash the power of electrifying wins with the renowned Lightning Link Slot by Aristocrat. A trailblazer in the casino world, Lightning Link stands as a testament to Aristocrat's innovative game development strategy. Like a bolt of lightning striking a single spot, this slot game offers an exhilarating gaming experience with a unique mix of features, themes, and jackpot opportunities.
Encompassing four different yet equally captivating themes including Happy Lantern, Magic Pearl, Sahara Gold, and High Stakes, Lightning Link provides a refreshing twist for the conventional slot enthusiast. From the vibrant lanterns of China to the dazzling aquatic life, the enigmatic allure of the desert, and the high-risk, high-reward world of Las Vegas, players can switch settings while still enjoying the familiar thrill of slot gameplay.
With each game featuring a five-reel and 50 payline online slot format, players can anticipate a plethora of winning opportunities. Whether you're a fan of penny slots or prefer higher denominations, Lightning Link caters to a broad range of players. The standout feature is undoubtedly its dual bonus system, complete with Mega Symbols during free spins and a pearl-respin feature, both of which can potentially unlock massive payouts.
The lightning never strikes the same place twice, but in the case of the Lightning Link Slot, players can expect repeated surges of electrifying wins, making it an unmissable gem in the slot game industry.
| | |
| --- | --- |
| Software | Aristocrat |
| Reels | 5 |
| Paylines | 50 |
| RTP | 94.71% |
| Volatility | Medium |
| Minimum Bet | $0.01 |
| Maximum Bet | $200 |
| Bonus Features | Free Spins, Bonus Rounds |
| Wild Symbol | Yes |
| Scatter Symbol | Yes |
| Multiplier | No |
| Progressive | Yes |
| Autoplay | Yes |
Lightning Link Slot Symbols And Payouts
Along with Starburst Online Slot, Lightning Link features an array of symbols that augment the overall gaming experience. Card ranks (ranging from nines and tens through kings and aces) are used as the basic symbols in the game, aligning with the traditional slot structure. The high-paying symbols, however, vary depending on the theme of the game. For example, in Happy Lantern, you might find symbols depicting Chinese cultural artifacts, while in Magic Pearl, symbols may include dolphins and other sea creatures. These high-paying symbols can trigger substantial rewards if aligned correctly.
Symbols
The symbols play a significant role in Triple Diamond Slot and Lightning Link. The Wild Symbol substitutes for all symbols except the scatter to create winning combinations. Meanwhile, the Scatter Symbol, represented by a pearl, serves as a key to unlocking the bonus features. Landing six or more scatter symbols on the screen simultaneously triggers free re-spins, potentially leading to monumental wins.
Paylines
With 50 paylines on a 5×3 reel structure, Lightning Link Slot offers an abundance of winning possibilities. The game utilizes a left-to-right payline system, wherein matching symbols from the leftmost to the rightmost reel on any active payline result in a win.
RTP & Volatility
The Return to Player (RTP) percentage of Lightning Link Slot is set at 94.71%. While slightly below the industry average, the game compensates for this with its array of bonus features and progressive jackpots.
RTP Compared to the Market
Comparatively, the RTP of Lightning Link Slot is somewhat lower than the current market average of around 96%. However, it's crucial to remember that the RTP is theoretical and doesn't guarantee a certain return. The high potential rewards of this game can outweigh its slightly lower RTP.
Volatility
Lightning Link Slot offers medium volatility. This means that players can expect a moderate level of risk and balanced gameplay with a mix of smaller frequent wins and the chance for larger payouts, particularly through bonus features.
Min / Max Bets
Bets can range from a minimum of $0.01 up to a maximum of $200 per spin, making the game accessible to both casual players and high rollers alike.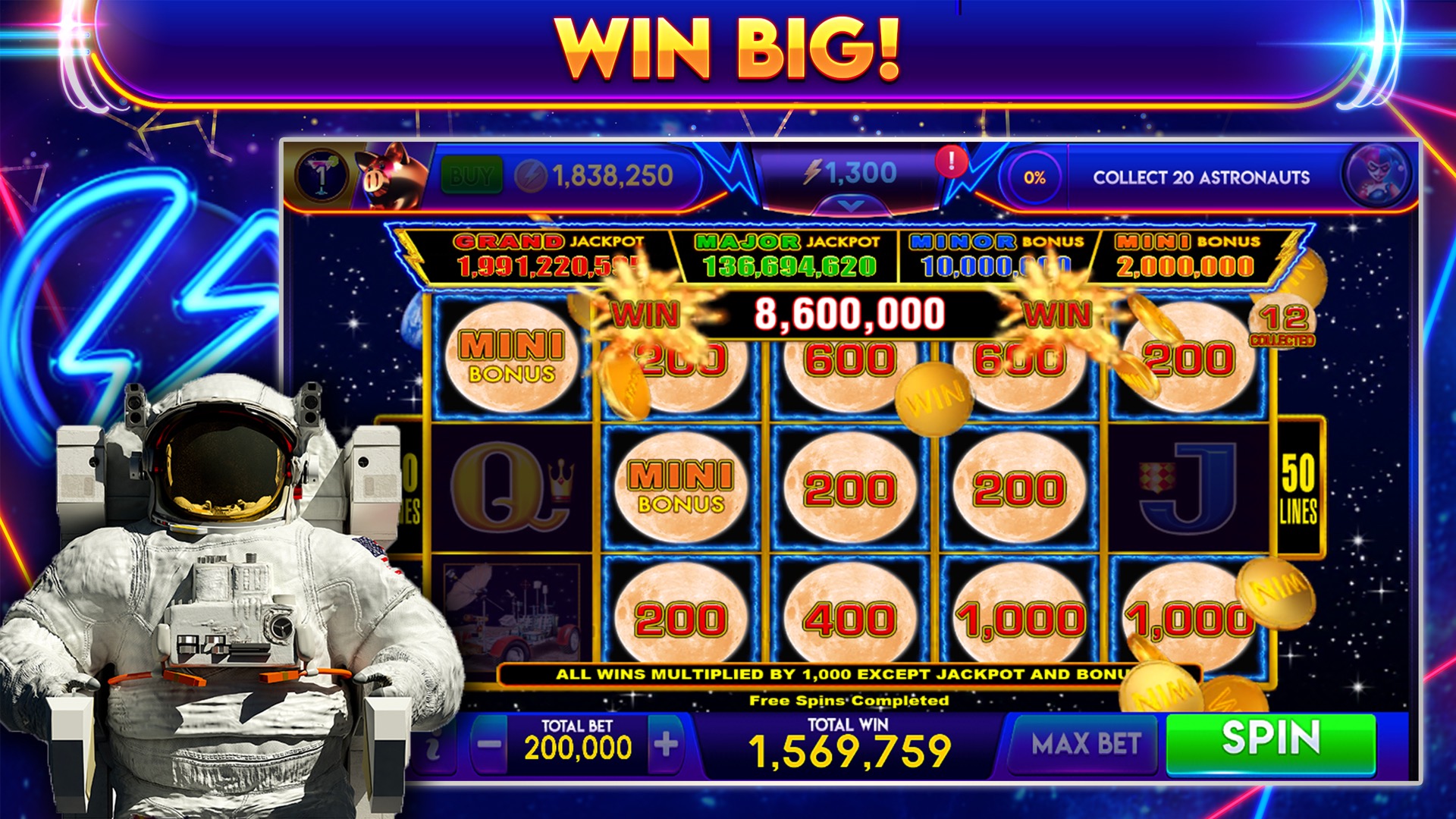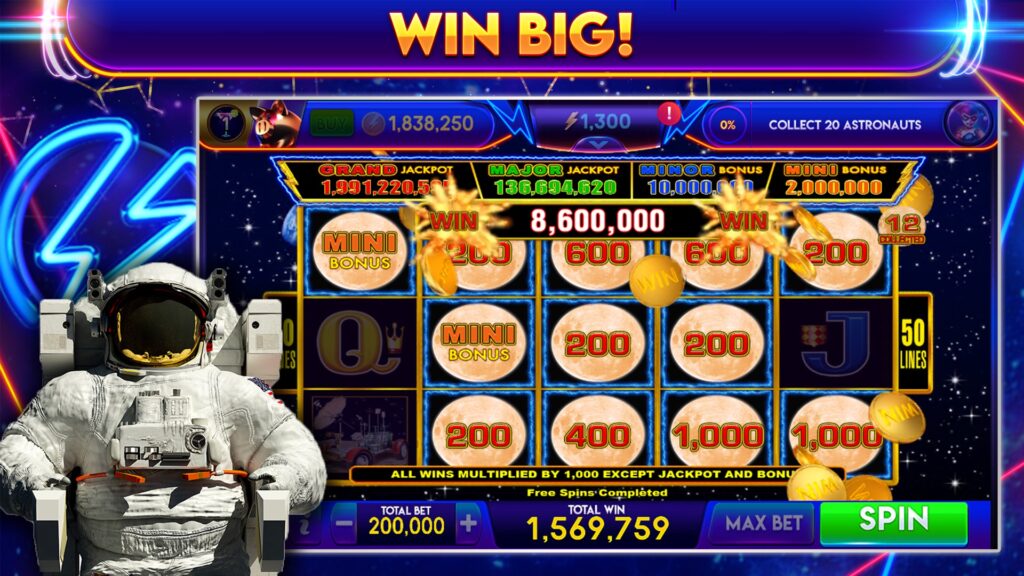 Jackpot And/Or Maximum Win
What sets Lightning Link Slot apart is the progressive jackpot feature. By accumulating 15 pearls during the bonus feature, players can hit the Grand Jackpot, leading to potentially massive payouts, on top of the winnings already collected.
Slot Features
Lightning Link Slot stands out with its dual bonus feature. Firstly, the Free Spins bonus, triggered by three scatter symbols, offers six or more free spins and introduces a large 3×3 symbol that may appear to cover the middle three reels. Secondly, the Pearl Respin feature locks pearls in place, removing all other symbols, providing a chance to accumulate more pearls and extend the bonus game.
Lightning Link Slot Bonus Games
Bonus games are an integral part of the Lightning Link Slot. The game features a Free Spins bonus round that comes with a Mega Symbol. Moreover, a pearl symbol-triggered bonus round offers re-spins, which could lead to the progressive Grand Jackpot if you collect 15 pearls.
My Playing Experience
Playing the Lightning Link Slot is a truly electrifying and captivating experience that seamlessly blends traditional slot gameplay with a distinctive theme-based twist. This game is designed to keep you thoroughly engaged and entertained from the moment you start spinning the reels.
One key element that makes Lightning Link so exciting is its bonus features. These features inject an extra layer of thrill and anticipation into every spin, as they hold the potential to unlock substantial jackpots. As you play, you'll find yourself eagerly anticipating the appearance of special symbols or combinations that trigger these bonuses, which can lead to some truly remarkable wins.
Whether you're a seasoned slot enthusiast or a newcomer to the world of casino gaming, Lightning Link offers an accessible and enjoyable experience that can provide hours of entertainment. With its engaging theme, stunning visuals, and the chance to win big, this game will surely keep you coming back for more.
Graphics & Sound
Aristocrat has done an impressive job with the graphics and sound design of Lightning Link Slot. Each theme is designed to perfection with vivid colors, detailed icons, and smooth animations, making the game visually appealing. The sound effects complement the graphics, adding to the immersion and heightening the excitement of big wins.
FAQ for Lightning Link Slot
What are the key features of the Lightning Link Slot?
Lightning Link Slot boasts two main features: a Free Spins bonus game with a Mega Symbol and a Pearl Respin feature. Additionally, the slot offers four different themes, providing a varied gaming experience.
What is the RTP of the Lightning Link Slot?
The Return to Player (RTP) percentage for Lightning Link Slot is 94.71%.
Can I play the Lightning Link Slot on mobile?
Yes, Lightning Link Slot is designed to be compatible with various platforms, including desktop and mobile devices.
What is the maximum win on the Lightning Link Slot?
The maximum win is not fixed due to the inclusion of a progressive jackpot feature. Accumulating 15 pearls during the bonus feature can win you the Grand Jackpot.
What's the minimum and maximum bet in Lightning Link Slot?
The minimum bet is $0.01, while the maximum bet stands at $200 per spin.