Ugga Bugga Slot: Review & Free Demo
Slot data
Volatility
High Volatility
What is Ugga Bugga Slot?
Immerse yourself in the enticing realm of tribal rhythms and exotic fruits with Ugga Bugga, an innovative 3-reel slot machine by Playtech. Unlike conventional slot machines, Ugga Bugga offers 10 independent reels, each with its own payline, providing a vast array of winning combinations. The highlight of this game is a special hold feature that kicks in with each spin, increasing your chances of scoring big. The game lacks additional bonus elements, except for a coveted wild icon that can award wins of up to 1,000x the value of your bet on the line. Travel to a simpler world, away from the complexities of modern life, and join a tribe of warriors, musicians, and cooks in this thrilling jungle-themed slot machine.
| | |
| --- | --- |
| Software | Playtech |
| Reels | 3 |
| Paylines | 10 |
| RTP | 99.07% |
| Volatility | High |
| Minimum Bet | $0.01 |
| Maximum Bet | $0.05 |
| Bonus Features | No |
| Wild Symbol | Yes |
| Scatter Symbol | No |
| Multiplier | No |
| Progressive | No |
How to Play
Mastering Ugga Bugga Slots is a unique journey, setting it apart from conventional slot games.
The adventure begins with a Spin involving a solitary three-reel row of symbols. As the spin concludes, you'll face a pivotal decision – the opportunity to Hold specific symbols or all of them.
Upon making your choices, you'll again engage the Spin button, rotating nine instances featuring the same single-row, three-reel configuration. The culmination of luck from both the initial spin and subsequent reel rotations might even culminate in 10 potential victories!
Effectively, this emulates the experience of playing across 10 paylines. Assuming your line bet is €0.01 on any of the ten three-reel setups, the cumulative bet for the spin would amount to €0.10. You'll need to secure winnings amounting to at least €0.10 to break even.
Ugga Bugga Slot Symbols
Similar to the Big Bamboo slot, Ugga Bugga features a variety of vibrant symbols that add depth to its jungle theme. The symbols include tribesmen holding spears and shields, bongo drums, a variety of tropical foods, and a series of beautifully crafted huts. There are also three captivating tribal masks, each with their distinct payout values. However, the star of the show is the shining mask symbol which acts as a wild and can bring in the game's most lucrative line bet multipliers. Wins vary from 1x to 1000x the line bet value based on the symbols you land on, with the maximum win reserved for a wild mask trio at maximum bet.
Paylines
Each of the 10 independent reel sets in Ugga Bugga has its own payline. The game provides the players an option to hold symbols after the first preliminary spin, which get replicated across all sets of reels. This increases the chances of landing winning combinations across the paylines in the second spin.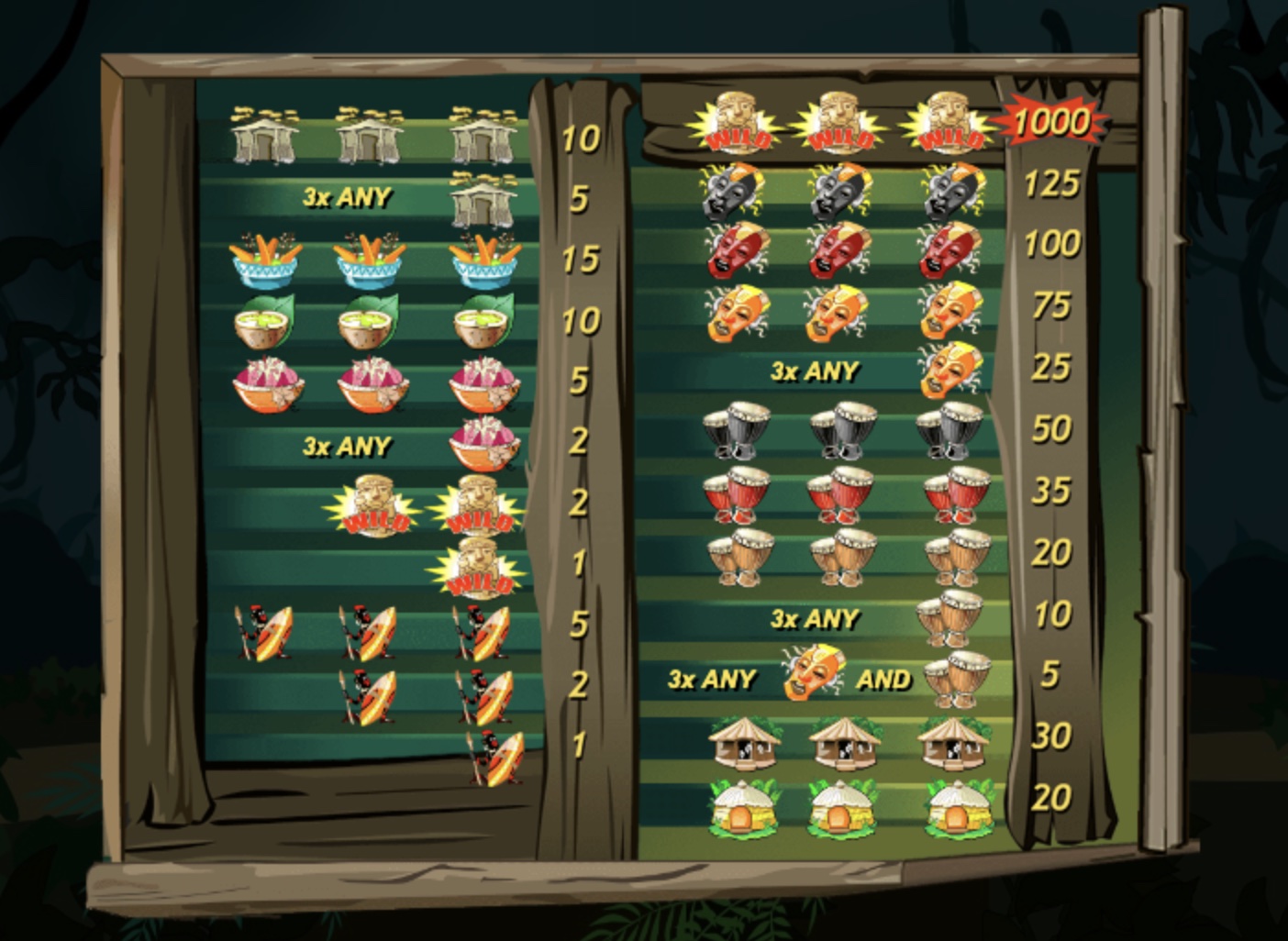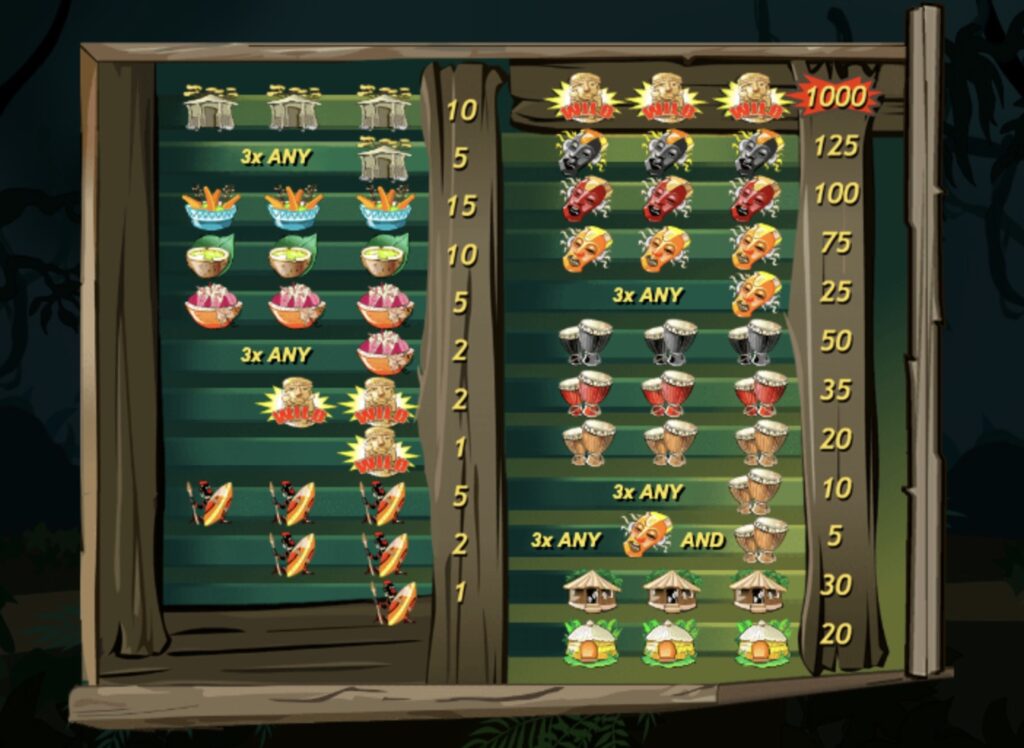 Ugga Bugga Slot RTP & Volatility
The Ugga Bugga RTP is 99.07%. If you bet $100 on all lines, you can expect to win back $99.07 on average. This is one of the better returns for online slots, so it's worth playing if you like the theme and have some money to spend on it.
This game's volatility is low, meaning that wins will come in often enough to keep you interested in playing without getting too frustrated with losses. Volatility refers to how often wins occur over time, with lower numbers indicating more frequent wins and vice versa.
Bonus Games
Ugga Bugga is more about simple yet engaging gameplay rather than multiple bonus features. The game doesn't have conventional bonus rounds or free spins. However, it offers a unique hold feature, which allows you to freeze certain symbols and increase your chances of winning in the subsequent spin.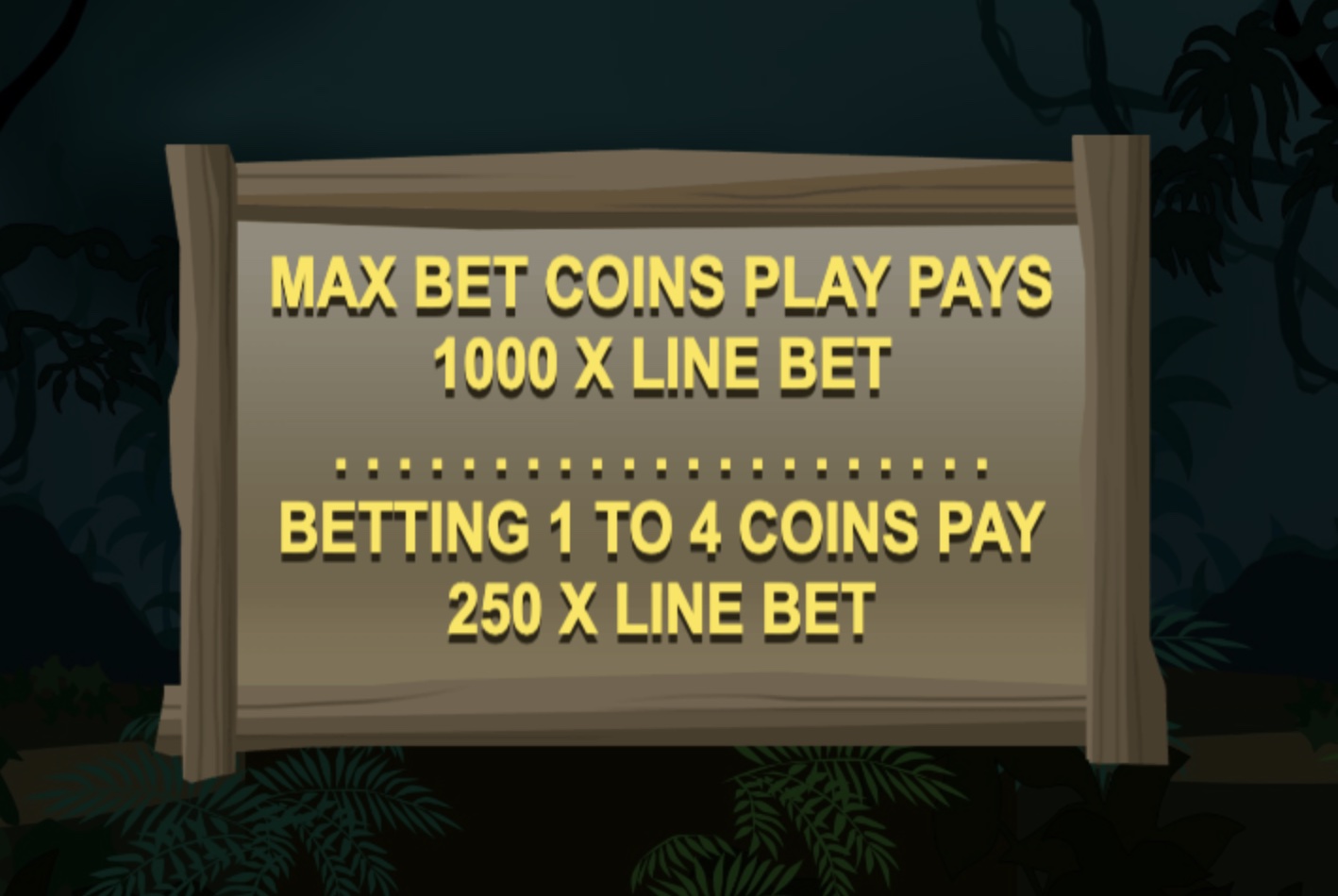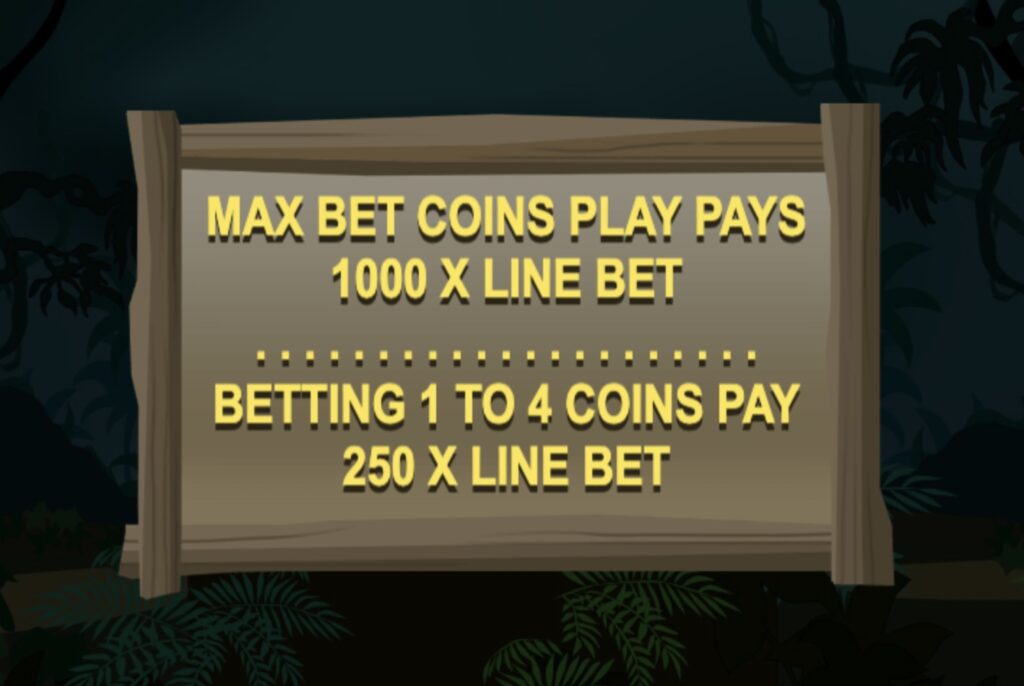 Ugga Bugga Slot Features
The Ugga Bugga game features are bonus rounds, multipliers, free spins and wild symbols to help you win big.
The main feature of Ugga Bugga is the bonus round you'll get if you land three or more bonus symbols on any active payline. In this round, you'll be presented with five insects caught in a spider's web. You must choose one of these insects by clicking on it and watch as the spider wraps it up into his web before letting it go again. The insect that survives will become your multiplier for the rest of your game.
The second unique feature of Ugga Bugga is its free spins feature. To activate this feature, you must land at least three Uggas anywhere on the reels.
Ugga Bugga Slot Graphics & Sound
The graphics and sound of the Ugga Bugga slot are pretty basic. The background is blue, with a few bubbles floating around and no animations or special effects. The sound effects are very plain, but they're not annoying or distracting. The music is also relatively subdued so that players can listen to it without getting distracted from their games.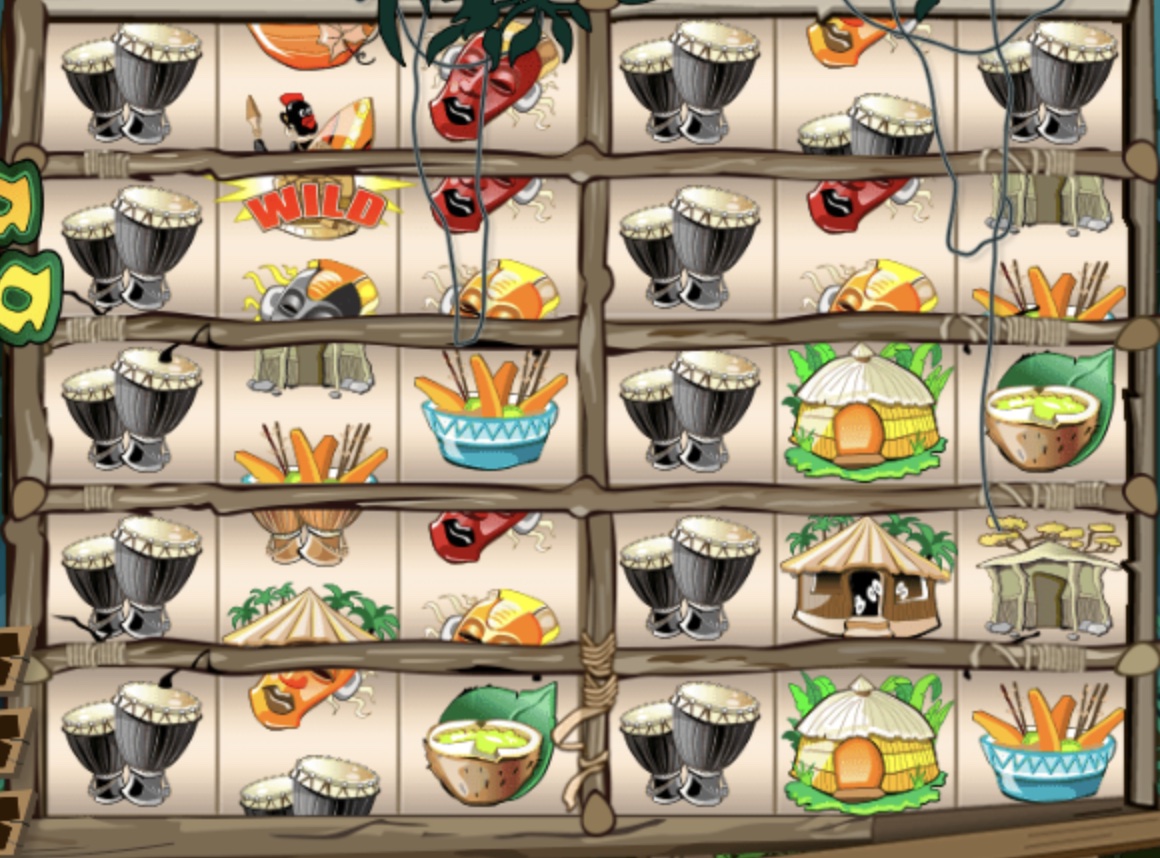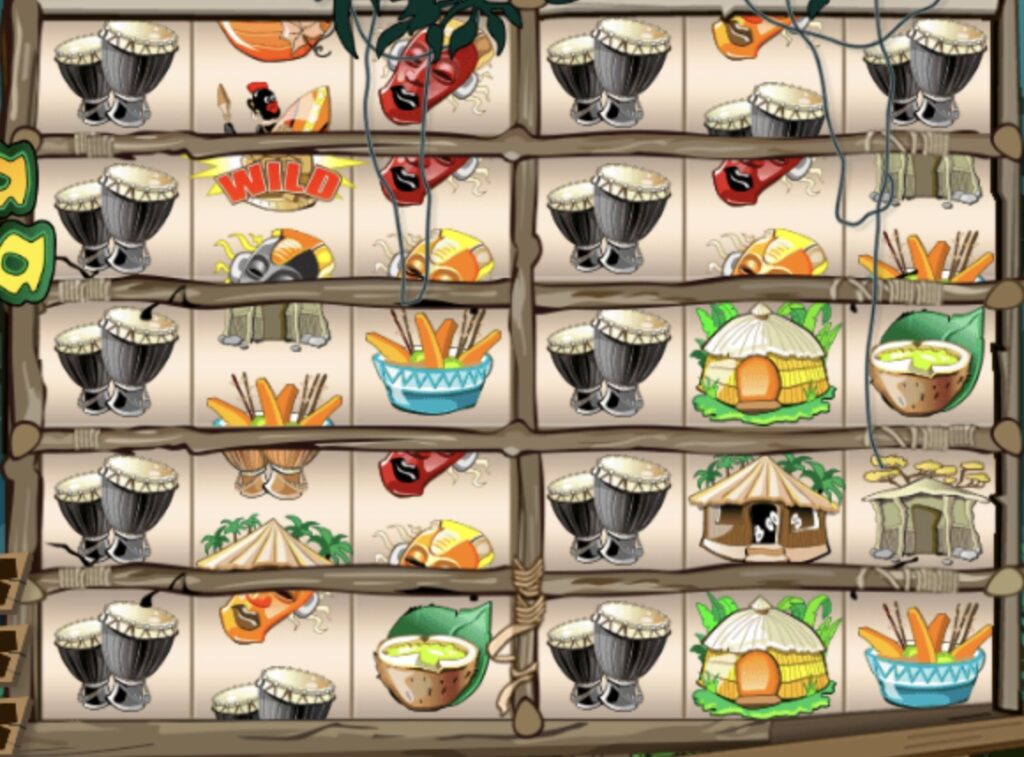 My Experience of Playing Ugga Bugga Slot in demo mode
I have played this game for a while now, and I have to say that it is one of the most addictive slots I have ever played. The graphics are excellent, and the sound effects are superb. The characters in this game are cute little bugs, and they are all different. There are five different bonuses in this game, and they all come with their own unique symbols.
FAQ for Ugga Bugga Slot
What is the minimum and maximum bet in Ugga Bugga?
The minimum bet in Ugga Bugga is $0.01, while the maximum bet is $0.05.
Does Ugga Bugga offer a progressive jackpot?
No, Ugga Bugga doesn't feature a progressive jackpot. The maximum win is a 1000x line bet multiplier, which is awarded for landing three wild mask symbols on a payline at the maximum bet.
Are there any bonus games in Ugga Bugga?
No, Ugga Bugga doesn't offer conventional bonus games or free spins. However, it does feature a unique hold mechanism which enhances the gameplay and increases winning possibilities.
What is the theme of the Ugga Bugga slot game?
Ugga Bugga is themed around a tribal jungle world filled with bongo drums, exotic fruits, and tribal artefacts.
Which company developed the Ugga Bugga slot?
Ugga Bugga is developed by Playtech, one of the leading software providers in the online casino industry.